🎉 Our website is now launching 2021 New Year specials: Order now and get 50% OFF your second product using the code "STAMP2021" at the checkout 🎉
 "I wanted something to label my children's clothes for school, lunch box, backpack, and masks. This stamp was a great purchase" Georgina.K
KEEP PERSONAL BELONGINGS SAFE AND EASILY IDENTIFIABLE WITH OUR PERSONALIZED STAMPS!
Label your children's objects and school materials
HIGH-QUALITY Stamping for a long-lasting effect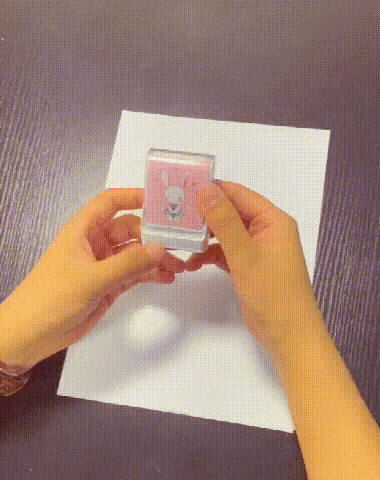 Personalize gifts for baby clothes
Give your child clothes and objects a distinguishable look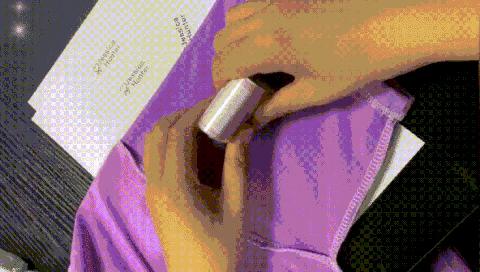 Easily washable, don't worry about color fading! 
How to order? 
Chose one style you want in your customization from the table below:



Enter up to 12 Characters (any language or number) in the customization box
+ The style Letter from the table above.

Example: Steve O'neil + G (G is the code for the ball) 
Chose the stamp case color: Blue or Pink
Notice: 
Customized contents must be within 12 characters(including letter or number) and the format must be within two lines, maximum of 6 characters/2 words in each line. 
If your input contents exceeded 12 characters, it will be defined as "Characters Only" and the pattern will be removed(no pattern, only characters)
******How to use the stamp?*****
Over 1000 impressions before ink refilling
This stamp is suitable for textile medium, cotton, modal fabric, paper, etc.

Stamps cannot be used on fabrics with large gaps, neither on plastic nor glass
Please make some trial stamps on a piece of paper before trying on clothes, the ink is difficult to remove after printing on clothing

Put sufficient pressure but not too much while printing to get the expected result
Wait for 24H before washing recently stamped clothes 
**This item cannot be returned unless it is defective or damaged**
**This item cannot be modified once you finish the payment**
Special offer code: STAMP2021
BUY 1 and offer one with a 50% discount
Premium quality & safe for kids:
The ink used is made out of non-toxic and odorless oil
Shipping times:
Allow 3 days for personalization plus 7 to 14 Working Days for the delivery
Contact information :
If you encounter any difficulties while using our products or for any general inquiry, our customer service is available 24/7 by mail at contact@mybusytoddler.com
Risk-Free purchase: If the DIY STAMP doesn't live up to your expectation, we offer a full refund according to our return policy